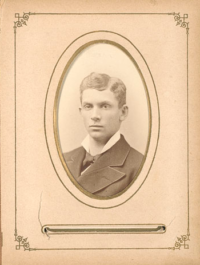 When Kemper K. Knapp graduated from the university in 1879, his classmates included Charles Van Hise, Robert La Follette, and Jean Bascom, the eldest daughter of John Bascom (president of the university from 1874-1887). Van Hise's development of the Wisconsin Idea can be traced to these remarkable times and Bascom's teachings that graduates had a moral duty to provide service to the people and institutions funding their education.
Knapp was strongly influenced by these connections, and over 50 prosperous years as a railroad company attorney in Chicago he sought to improve the lives of generations of students and gave thousands of dollars to the university, culminating in a $2.5 million bestowment in 1944.
Among the many, many ways his gifts have been used, the University Lectures Committee uses allocated funds to bring outstanding scholars to present lectures on wide-ranging topics, particularly related to "citizenship," a tenet of the Wisconsin Idea.